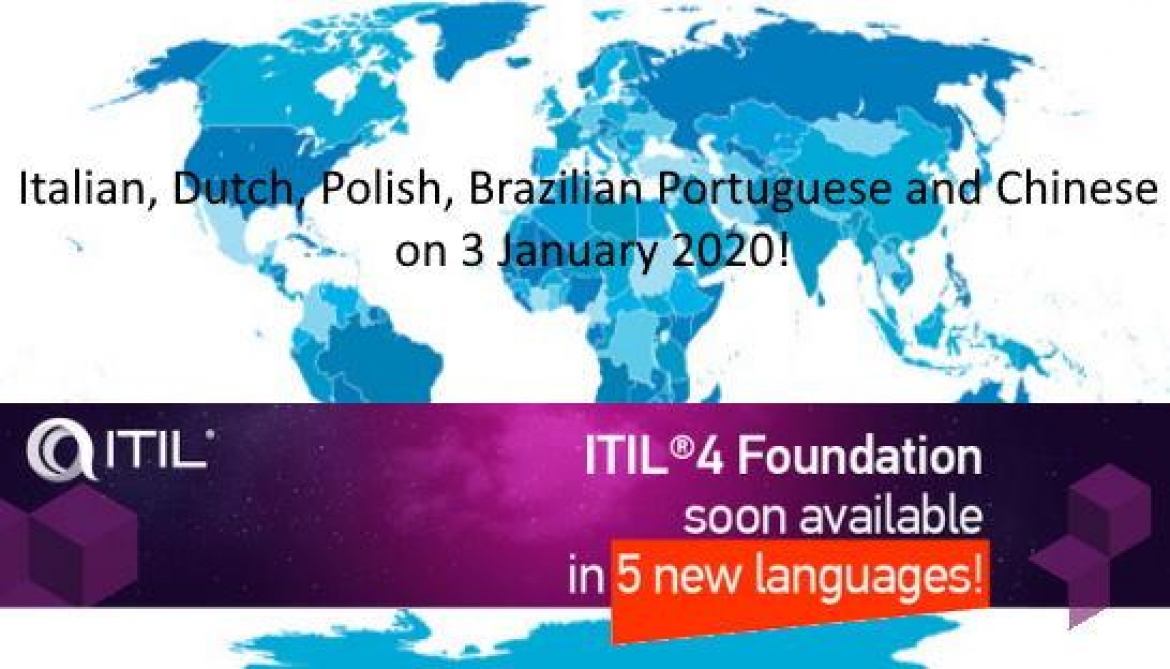 ITIL 4 Foundation soon available in 5 new languages!
We are excited to announce that the ITIL ® 4 Foundation exam will go live in Italian, Dutch, Polish, Brazilian Portuguese and Chinese on 3 January 2020! 
Make sure you enter all the required information, indicated by an asterisk (*). HTML code is not allowed.